Leaf Spring Manufacturing Equipment
Since the day of establishment in 1910, Morita & Company has greatly developed with growth of Automobile industry. Our achievement and its originality has been approved as a leading brand for spring manufacturing machines, and M&C brand has gained high trusts internationally.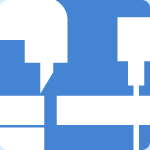 STEP 1MATERIAL CUTTING AND PUNCHING MACHINE
Material Cutting Machine
The machine performs to shear a material of leaf spring to the required length.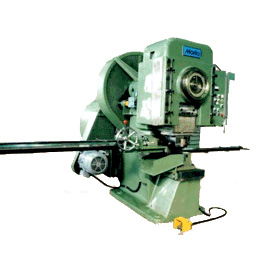 Shearing Machine for Leaf Spring
EP180-4
EP180-4
This machine performs to shear a raw material of leaf spring with a required length. A construction frame with high rigidity gives high efficiency to decrease a machine noise and to increase life time of cutting knife. As machine proper and positioning device is a compact construction, operation and workability is easy.
Constitution
Shearing Machine
Shearing Die
Material Supporter
Positioning Device of cutting length
Specification
*Table can be scrolled horizontally
Specification of Product
Leaf Thickness
6~25mm
Leaf Width
40~100mm
Cutting Length
200~2300mm
Specification of Machine
Cutting Capacity
180,000kg
Ram Stroke Length
80mm
Number of Ram Stroke
40 s.p.m.
Clutch/Brake
Pneumatic Friction
Motor
18.5kWx4P
Cycle Time
6 - 7sec.
for cutting length 700 - 800 (About 450 pcs./h)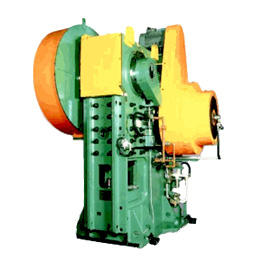 Shearing Machine for Thick Leaf Spring
LC400B
Overview
This machine is a single purpose machine, which was specially developed for shearing a raw material of a heavy leaf spring, and has a superior shearing performance not only for a heavy material, but also for light material with a noiseless cutting. This machine was designed under our long experience and delivery records of the machines and equipment for manufacture of suspension springs of automobiles and trains and can meet assembling in an automatic line, a quick change-over and easy maintenance.
Constitution
Shearing Machine
Shearing Die Set
Specification
*Table can be scrolled horizontally
Specification of Product
Leaf Thickness
6~40mm
Leaf Width
40~100mm
Cutting Length
350~2200mm
Specification of Machine
Cutting Capacity
400,000kg
Ram Stroke Length
160mm
Number of Ram stroke
40 s.p.m.
Clutch/Brake
Pneumatic Friction
Motor
30kWx4P
Cycle Time
6 - 7sec.
(for cutting length 700 - 800 mm)
Contact us
0568-77-1241FAX: 0568-73-5272
E-mail
Sales and Marketing Dept. Machinery Division