Leaf Spring Manufacturing Equipment
Since the day of establishment in 1910, Morita & Company has greatly developed with growth of Automobile industry. Our achievement and its originality has been approved as a leading brand for spring manufacturing machines, and M&C brand has gained high trusts internationally.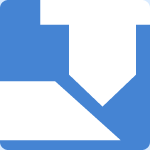 STEP 3END FORMING
End Forming Machine
This machine performs various forming for material end.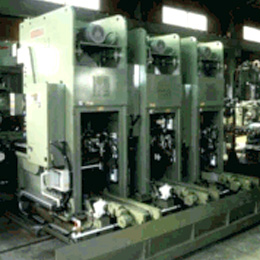 End Forming Unit for Leaf Spring
N513H
Overview
This unit is an automatic equipment to perform a center punching, rivet hole punching, silencer hole punching and side trimming (or diamond cutting) of a whole heated material. A combination of each process can be selected according to necessity. A positioning adjustment of the necessary device can be automatically set for each type of product. A change over of jig and die can be done in short time. A data of shape and production data of many type of products can be stored in memory. This unit is a suitable equipment to get high productivity and high quality.
Constitution
Center Punching
- Press, Die Set, Knockout, Transfer Device, Positioning Device
End Cutting
- Press, Die Set, Knockout, Moving Bed, Positioning Device
Rivet, Silencer Hole Punching
- Press, Die Set, Knockout, Moving Bed, Positioning Device
Side Trimming (or Diamond Cutting)
- Press, Die Set, Knockout, Moving Bed, Positioning Device
Loader & Unloader for end forming
Transfer Device
(Option)
Die Changer, Scrap Conveyor
Specification
*Table can be scrolled horizontally
Specification of Product
Leaf Thickness (Forming End)
6~18mm
Leaf Thickness (Center Part)
Max. 35mm
Leaf Width
50~102mm
Length before Cutting
900~2400mm
Length after Cutting
900~2300mm
Length of Side Trimming
30~295mm
Forming Press Capacity
Center Punching
80,000kg
End Cutting
110,000kg
Rivet, Silencer Hole Punching
110,000kg
Side Trimming (or Diamond Cutting)
150,000kg
Cycle Time
8 - 12 sec.
It depends on the combination of forming.
(240 - 360 pcs/Hr)
Contact us
0568-77-1241FAX: 0568-73-5272
E-mail
Sales and Marketing Dept. Machinery Division