Leaf Spring Manufacturing Equipment
Since the day of establishment in 1910, Morita & Company has greatly developed with growth of Automobile industry. Our achievement and its originality has been approved as a leading brand for spring manufacturing machines, and M&C brand has gained high trusts internationally.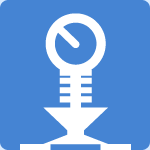 STEP 6LOAD TESTING
Setting and Load Testing Machine
This machine can measure load of leaf springs with its specified height. Then the leaf springs will be classified by the results of its load.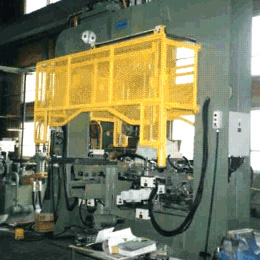 Load Testing Unit for Leaf Spring (Large type)
LS30-3
Overview
This machine has a function to perform a setting and testing of a large size leaf spring continuously. The testing results are classified to 5 ranks and indicated on a display. Increasing/decreasing of pressure against a spring is done by a hydraulic control system. The machine has also a function of automatic presetting, calculation of spring rate and printing out of a measured data.
Constitution
Transfer Device
Presetting & Load Testing Machine
Specification
*Table can be scrolled horizontally
Specification of Machine
Presetting Load
Max. 30,000kg
Testing Load
Max. 10,000kg
Ram Stroke
Max. 600 mm
Effective Stroke of Presetting
Max. 430 mm
Cycle Time
15 sec.
Under a condition of one time presetting (350 mm) + testing (250 mm)
(About 200 sets/Hr)
Contact us
0568-77-1241FAX: 0568-73-5272
E-mail
Sales and Marketing Dept. Machinery Division